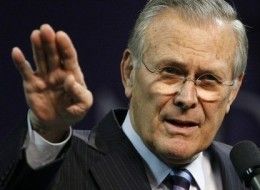 Why do Republicans find the word "ape" and its cognates grabbing their tongues and flying out into the world when they are talking about the President of the United States?
Readers may recall how one South Carolina GOP pol stepped in that one:
COLUMBIA, SC (WIS) - A state Republican activist has admitted to and apologized for calling a gorilla that escaped from the Riverbanks Zoo Friday an "ancestor" of First Lady Michelle Obama.
A screen capture of the comment, made on the Internet site Facebook, was obtained by FITSNews, the website of South Carolina politico Will Folks.The image shows a post by an aide to state Attorney General Henry McMaster describing Friday morning's gorilla escape at Columbia's Riverbanks Zoo.
Longtime SCGOP activist and former state Senate candidate Rusty DePass responded with the comment, "I'm sure it's just one of Michelle's ancestors - probably harmless."
DePass told WIS News 10 he was talking about First Lady Michelle Obama.

DePass has been involved in state politics for decades, and helped elect Republican Governor Jim Edwards in 1974. He was an early South Carolina supporter of former President George W. Bush in 2000.
There was the Georgia eatery that sold Obama-as-Curious-George t-shirts in 2008:
Owner Mike

Norman

thinks they are "cute."

The

story continues:

'Just down the street from Marietta's famous Big Chicken, Mulligan's has carved a provocative niche in an increasingly multicultural area, thanks to its owner's ultra-conservative political views. If you live in Marietta, it's impossible not to know what's on Norman's mind, as he posts his views on signs in front of Mulligan's. Among his recent musings: "I wish Hillary had married OJ," "No

habla

espanol

- and never will" and the standard "I.N.S. Agents eat free."
'"I'm saying out loud what everyone in this town whispers," Norman said.
'...Norman said those offended are "hunting for a reason to be mad" and insisted he is "not a racist." Why picture

Obama

as Curious George? "Look at him . . . the hairline, the ears, he looks just like Curious George," Norman said.'
Another Georgia entrepreneur was up at an' at 'em for the 2012 race:
Paula Smith of

Hinesville

, Georgia has a company called Stickatude.com. And they're selling their own version of an anti-Obama bumper sticker that reads "Don't Re-Nig 2012." Ms. Smith told me in a telephone conversation on Saturday afternoon that the bumper sticker has been in their inventory since June 2010, but just in the last few days it's started selling. The price is $3. Ms. Smith insisted that the bumper sticker is not racist. I asked her about the "N" word, for which "nig" is the shortened version. "According to the dictionary [the N word] does not mean black. It means a low down, lazy, sorry, low down person. That's what the N word means."
And don't forget the guys selling the Obama waffles:
Congressman Lynn Westmoreland once said he found the Obamas "uppity." Westmoreland's from Georgia, too.
So it's not surprising to hear a former secretary of defense- on Fox News, natch- offer up this gem:
Donald Rumsfeld, whose mastery of foreign policy was amply displayed in Iraq, thinks that "a trained ape" could have done a better job handling Afghanistan's President, Hamid Karzai, than President Obama and his team have.