One hundred presidents of historically black colleges and universities went to The White House to meet the President on February 28.
He used them as props, and, just out of camera range, you could get an idea how seriously The White House took their guests: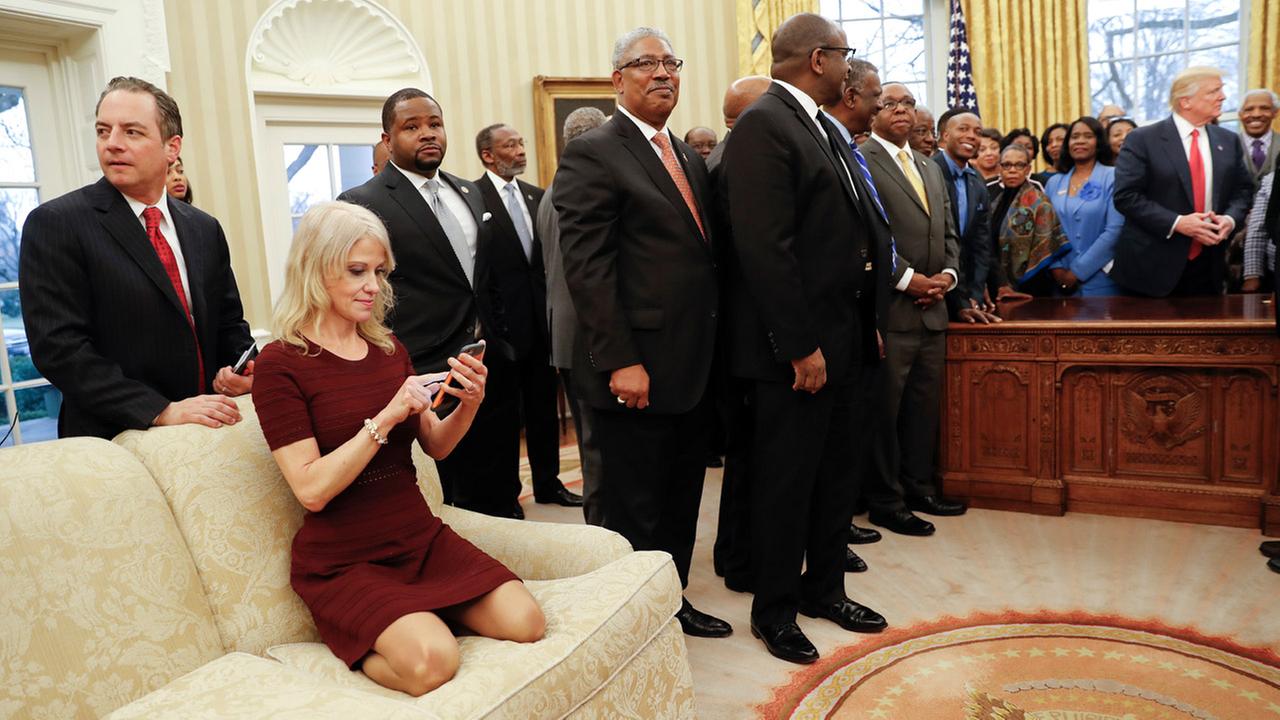 But they all left happy because the President issued one of his orders to move their issues to The White House from the Department of Education:
The President likes issuing orders, and actions, and signing statements. They are beautiful things.
Just last week, he declared May copious enough to National Physical Fitness & Sports Month; Older Americans Month; Jewish-American Heritage Month; National Foster Care Month; Mental Health Awareness Month; Asian-American & Pacific Islanders Heritage Month; Small Business Week; Charter Schools Week; and Loyalty Day. All told, he signed 99 orders of various sorts in 100 days, and none of them have the stink of wickedness, overreach and socialism of the ones that Muslim signed for eight years.
Yesterday, the President issued a signing statement on the budget resolution that keeps the government going until September.
After folding like one of his Chinese suits to get it passed, he issued the statement to declare what bits of the law he will ignore:
And one of the bits was this:
Suckers.