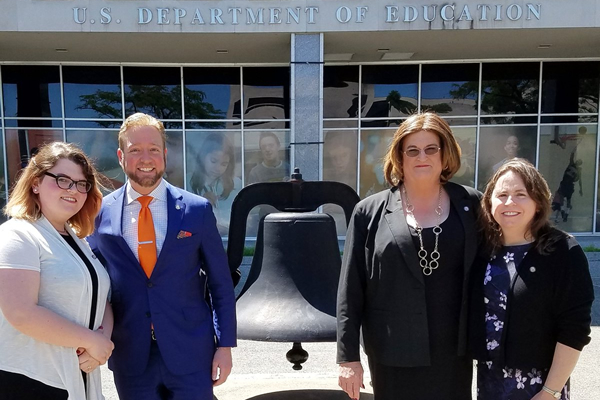 They claim they actually entered the building, too.
From
The Washington Blade:
In the aftermath of the Trump administration revoking Obama-era guidance assuring transgender kids have access to school restrooms consistent with their gender identity, the Log Cabin Republicans met with Education Department officials Tuesday to propose a new plan that would support transgender kids and local authority in schools...
"The promise of the Trump phenomenon was that LGBT people could get our full rights protected under a Republican president, without our having to serve as cannon fodder for the Democrat[ic] Party," [Log Cabin Republican Transgender Leadership Caucus member Susan] Maddison stated. "That hasn't happened yet, but today's meeting is a first step toward realizing that promise. If the meeting leads to solid actions, our community may finally get liberated from the stifling ideological cages, and America will come out much the stronger for it."
The meeting, held in a janitor's closet with the Assistant Secretary for Never-to-Be-Filled-Deputy-and-Undersecretaryships, satisfied all delusional states present. Four Cabineteers were present; Secretary DeVos was in Salt Lake City.
Caitlyn Jenner,
who keeps nattering away about putting the Trans Am in "transgender ambassador,"
was points unknown.