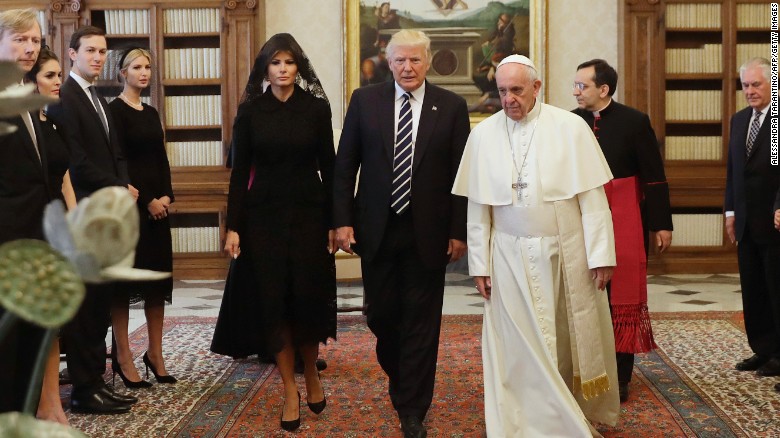 Her sky-high heels have caused heartburn for some her hosts who fretted about her stability on cobble stone streets in Jerusalem. But aides good-naturedly laughed off the concern, noting that she grew up in Slovenia and is hardly a stranger to navigating bumpy terrain in stilettos...
But behind the scenes, Melania Trump worked to ensure the President was prepared. She has made a habit of packing for her homebody husband when he goes overseas. Prior to this jaunt abroad, a source said she briefed staff members on how to pack for the President's foreign travels.
The first lady's strategy was to pack a separate bag for each stop of the trip, taking every stop as a separate focus.