Pat McCrory has been the Republican nominee for governor of North Carolina three times in a row: 2008, 2012, 2016.
He only won once. Yet the state' bathroom cop remains the party's idee fixe for 2020, for a rematch with Roy Cooper. McCrory all but announced another run on UNC-TV's rightwing Front Row With Marc Rotterman, and has given a seemingly endless series of speeches and interviews bitterly complaining that voters threw him out last November,
interspersed with happy talk claims that he is happy in the traditional roles of failed pols:
"I've been playing a lot of golf and helping out several companies in areas that I have a passion for," he told reporters Saturday, adding that he "serves on a couple of boards" and is working "with a foundation."
"I'm having a lot of fun," he added.
As recently as March 17, McCrory was putting a negative spin on the same story:
In a podcast interview recently with WORLD, an Asheville-based evangelical Christian news website, McCrory talked about his challenges on the job market.
The former Republican governor says HB2 "has impacted me to this day, even after I left office. People are reluctant to hire me, because, 'oh my gosh, he's a bigot' – which is the last thing I am."
McCrory explained more about his current situation in an interview Monday evening with The News & Observer.
"I've currently accepted several opportunities in business to do work that I'd done prior to becoming governor in consulting and advisory board positions, and I've also been exploring other opportunities in academia, nonprofits and government," he said. "And I'll hopefully be making some of those decisions in the near future."
McCrory declined to name the companies he's working for. But the former governor said that he's been considered for part-time university teaching positions – he wouldn't say where – but that academic leaders "have shown reluctance because of student protests."
"That's not the way our American system should operate – having people purged due to political thought," he told The N&O.
But as Politics NC's Alex Jones writes this week
, others in the party hierarchy are maneuvering the make sure the GOP remains the party of Grizzled Old Penises running on still more cries of "Genitals Out, Please!"
State Senate President Phil Berger, the New York native, inexplicably wants to give up being de facto governor in the 3/5-Republican General Assembly for being the GINO he stripped nearly all authority from last December and through this session.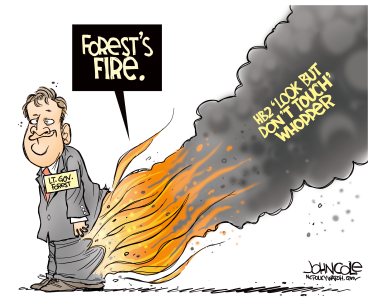 Lt. Governor Dan Forest, now in his fifth year of having nothing to do but run for governor and testify in favor of other states' bag-bashing legislation, will run.
And Jones even claims Senator Thom Tillis may be ready to throw in the towel- in DC after only one term in the inconsiderable shadow of Sockless Senior Senator Richard Burr- and put himself out to grass in the governor's mansion.
Tillis masterminded passage of America's last state constitutional marriage equality ban despite admitting he was sure it would be overturned "by demographics" in twenty years.
It lasted two- just long enough to vault Tillis to DC. Like most leading defenders of traditional marriage, Tillis is on his third.
The first two were to the same woman.