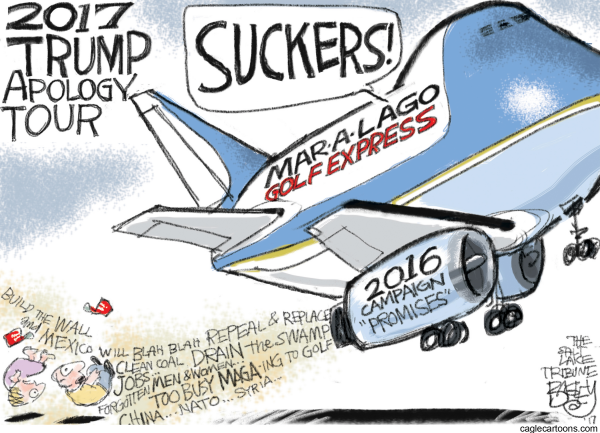 Speaker Paul Ryan banned members from using Periscope on the House floor during a protest,
but Communicator Mooch likes it great for the President's new home movies approach to governance.
Cameos are made by Minister of Flash Cards Kellyanne Conway, the Mooch, and- a minute after the President in his solitude- a straggle of cabinet members including Health Secretary "I'm Not Gonna Own It Either" Tom Price, Energy Secretary Rick "Genius Glasses" Perry, and America's Scoutmaster, Interior Secretary Ryan "Base Metal" Zinke.
They are all jetting off to a pep rally in Ohio.
It'll be so beautiful.
— Donald J. Trump (@realDonaldTrump) July 24, 2017