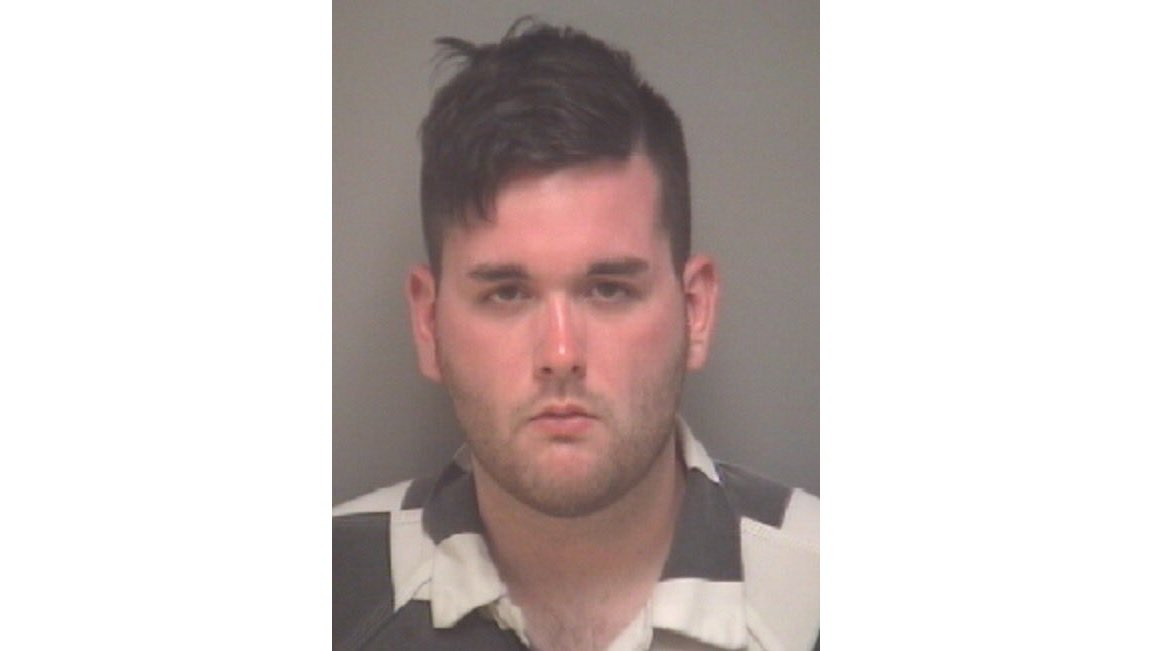 The #AltRight tried manfully to paint the Dodge driver as
a left-wing Obama nut,
and
even a Jew
, but
young James Alex Fields Jr is the very model of a modern American Nazi, right down to his Trump golf uniform: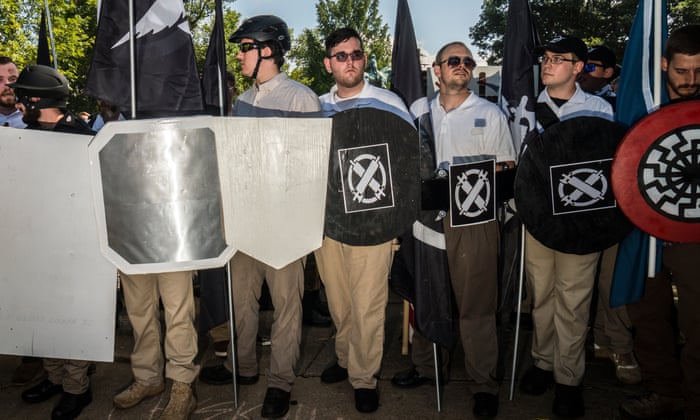 Neighbours of Bloom [Field's mother] told a reporter from the Toledo Blade newspaper that they knew little about the 20-year-old although one resident, Laurie Schoonmaker, recalled that Fields often blasted polka music from his car when he was there. She had not seen him in months, she added.
According to an uncle who spoke to the Washington Post, Fields' father was killed by a drunk driver only a few months before the boy was born. His father left him money which the uncle kept in a trust.
"When he turned 18, he demanded his money and that was the last I had any contact with him," said the uncle, who spoke on condition of anonymity, adding that his nephew was "not really friendly, more subdued" when they met at family gatherings.
Fields' now deactivated Facebook page contained Nazi imagery including a photograph of Hitler as a baby, a picture of the Reichstag in Berlin, and a photograph of him posing with his car, the New York Daily News reported.
Derek Weimer, who taught Fields history when he was a student at Cooper high school in Union, Kentucky, told the TV station WCPO that he remembered a boy who was "very quiet and very bright," but one who believed in white supremacy and the Nazi ideology.
Military records appear to show that Fields served in the US army between August and December 2015.
Weimer said he recalled Fields had wanted to join the army after graduating but had been turned down because the teenager had been prescribed medicine for a psychotic disorder. "When you bring that in to the picture, and you bring the views, and you bring in the views of Nazism and white supremacism... you start to see it is like a perfect storm."
The Fuhrergolfenboys are claiming Fields didn't pay his greens fees:
— Vanguard America (@VanguardAm) August 13, 2017