The *resident praised Dallas Cowboys owner Jerry Jones for whipping his black players into line last night at 9.43 pm:
A big salute to Jerry Jones, owner of the Dallas Cowboys, who will BENCH players who disrespect our Flag."Stand for Anthem or sit for game!"

— Donald J. Trump (@realDonaldTrump) October 10, 2017
But by 6:13 am today, all was
not
forgiven. The master dealmaker wants to use the tax code to punish those who displease him (and, maybe,
pick up a devalued team on the cheap
):
Why is the NFL getting massive tax breaks while at the same time disrespecting our Anthem, Flag and Country? Change tax law!

— Donald J. Trump (@realDonaldTrump) October 10, 2017
The NFL gave up its nonprofit status two years ago
to avoid revealing how much it pays Commissioner Roger Goodell.
*****
Why do wars occur? We exploit a natural experiment to test the longstanding hypothesis that leaders declare war because they fail to internalize the associated costs. We test this moral hazard theory of conflict by compiling data on the family composition of 3,693 US legislators who served in the U.S. Congress during the four conscription-era wars of the 20th century: World War I, World War II, the Korean War, and the Vietnam War. We test for agency problems by comparing the voting behavior of congressmen with draft-age sons versus draft-age daughters. We estimate that having a draft-age son reduces legislator support for pro-conscription bills by 10-17%. Legislators with draft-age sons are more likely to be reelected subsequently, suggesting that support for conscription is punished by voters. Our results provide new evidence that agency problems contribute to political violence, and that elected officials can be influenced by changing private incentives.
*****


Breitbart News has finally possessed the Grail:
a conservative gay porn star who can pout like Mrs Trump and says LGBT Americans are brainwashed
, in an exclusive written by the website's Jerusalem bureau chief ("See?!? We're not anti-Semitic and homophobic!"):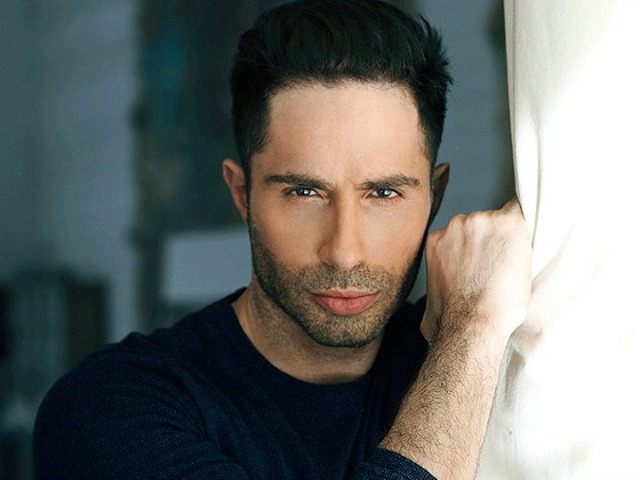 Homophobia in the Muslim world is "becoming very inconvenient for liberals because liberals are apologists for Islam," Michael Lucas, a gay pornographic film star and director, charged in a radio interview Sunday.
Lucas slammed liberals for being largely silent amid increasing reports of gay people being persecuted in the Muslim world. And he said that he has noticed a trend in which the left-wing focuses on a specific country's leadership instead of "political Islam" when attributing blame for anti-gay policies and actions.
Lucas said he is noticing a trend in which more and more "gays are leaving their base and the party line because the party line is 'Islam is a good thing. Islam is our friend.'"
Lucas is the founder and CEO of Lucas Entertainment, New York's largest gay adult film company and one of the biggest gay porn production companies in the world.
He was speaking in an interview Sunday night on this reporter's talk radio program, Aaron Klein Investigative Radio, broadcast on New York's AM 970 The Answer and NewsTalk 990 AM.
He stated:
Now that we are talking about Muslim homophobia, it is becoming very inconvenient for liberals because liberals are apologists for Islam. So it is becoming very inconvenient, and that is why they usually tie it to some specific person; specific bad leader. For example, it would be [Egyptian President Abdel Fattah] Sisi, or it would be in Chechnya the leader [Chechen President Ramzan Akhmadovich] Kadyrov, or it would be one individual that is responsible — or maybe at the most one political party, but not political Islam. So that is exactly what is happening here in this situation.
...Even though Lucas is a celebrity in Western gay culture, he said that most gay publications where he regularly penned articles in the past gradually stopped publishing any of his pieces related to Islam. He charged that this "censorship," as he labeled it, escalated as he started noticing what he described as a change in the attitude of talkbacks within the U.S gay community toward Islam.
Lucas stated: "Gays, no matter how much you brainwash them, it is very difficult in the end to say, 'No, Islam is not an enemy of gay people.' So as public opinion of gay people was changing, gay publications, most of them stopped publishing my articles about Islam."
"And that is actually very interesting. I could write about anything but not about Islam because gay people should be in their own box … It is becoming dangerous that gays are leaving their base and the party line because the party line is 'Islam is a good thing. Islam is our friend.'"
Lucas, 45, was born in Moscow as
Андрей Львович Трейвас.
Among his artistic and foreign policy chops is the 2009 film Men of Israel, which he called his most important.
Journalists from The Atlantic, Out Magazine and Yediot Aharonot noted it as a landmark film as the first pornographic movie shot on location with an all-Israeli cast; while Tablet Magazine and the Los Angeles Times remarked on it being the first to feature an all-Jewish cast.
*****
He counterpunches, in this case firing a shot at Secretary of State Rex Tillerson, who reportedly called his boss a moron: "I think it's fake news, but if he did that, I guess we'll have to compare IQ tests. And I can tell you who is going to win."
The Huffington Post recalls
a legendary previous example involving South Carolina's accidental governor, Henry McMaster:
During a television debate against incumbent U.S. Sen. Fritz Hollings in 1986, Republican candidate Henry McMaster inexplicably challenged his 64-year-old opponent to take a drug test.
"I'll take a drug test," Hollings snapped, "if you'll take an IQ test."
Hollings won the debate and got the last word in the election, winning easily.
Trump took an IQ test. It came back negative.

— Brandon Horan (@brandon_r_horan) October 10, 2017
*****
And how does this man, who's never really had a boss, feel about now having 330 million of them, to be exact? He acknowledges the fact, but then answers in a way that is perfect, consistent Trump: "It doesn't matter, because I'm going to do the right thing."
*****
Praying for dementia:
Politico reports,
"he reacts to everything, he is always reacting," Res said, an observation mirrored by many White House aides, who say they feel every day begins at a deficit."
But interviews with ten current and former administration officials, advisers, longtime business associates and others close to Trump describe a process where they try to install guardrails for a president who goes on gut feeling – and many days are spent managing the president, just as Corker said.
"You either had to just convince him something better was his idea or ignore what he said to do and hoped he forgot about it the next day," said Barbara Res, a former executive in the Trump Organization.
*****
The *resident feels another executive order coming on. Bloomberg:
President Donald Trump on Tuesday pledged to take executive action on health care, saying he would go around Congress to provide new insurance options for Americans.
"Since Congress can't get its act together on HealthCare, I will be using the power of the pen to give great HealthCare to many people – FAST," Trump tweeted.
White House aides said that Trump will have signed 32 executive orders by Friday, the most of any president in their first 100 days since World War II. That's a far cry from Trump's heated campaign rhetoric, in which he railed against his predecessor's use of executive action late in his tenure as President Barack Obama sought to maneuver around a Republican Congress. Trump argued that he, the consummate deal maker, wouldn't need to rely on the tool.
"The country wasn't based on executive orders," said Trump at a town hall in South Carolina in February 2016. "Right now, Obama goes around signing executive orders. He can't even get along with the Democrats, and he goes around signing all these executive orders. It's a basic disaster. You can't do it."
*****
On the sidelines, the *resident's first and third wives are bickering over who is America's First Lady. Melania retains control of the FLOTUS Twitter feed, which- like control of the national radio station in a third world state with a coup underway- is the measure of legitimacy.
One Facebook commentary on Krystle & Alexis v.2:
Whoever wrote that Ivanna Trump looks like someone left Pia Zadora in a microwave too long made my day
*****
First lady Melania Trump on Monday fired back after Ivana Trump said she's the "first lady" because she was President Donald Trump's first wife.
Stephanie Grisham, spokeswoman for Melania Trump, said in a statement that Melania Trump has made a home for the president and their son Barron at the White House.
"She loves living in Washington, DC and is honored by her role as First Lady of the United States," Grisham continued. "She plans to use her title and role to help children, not sell books. There is clearly no substance to this statement from an ex. Unfortunately only attention seeking and self-serving noise."
First Lady Melania Trump has said little about what she intends to do with her prominent position. But in new court documents, her lawyers say the "multi-year term" during which she "is one of the most photographed women in the world" could mean millions of dollars for her personal brand.
Although the documents don't specifically mention her term as first lady, the unusual statement about her expected income drew swift condemnation from ethics watchdogs as inappropriate profiteering from her high-profile position, which is typically centered on public service.
The statement came Monday in a libel lawsuit Trump re-filed in a state trial court in New York. She has been suing the corporation that publishes the Daily Mail's website over a now-retracted report that said she once worked as an escort.
In the filing, Trump's lawyers argue that the report not only was false and libelous, but also damaged her ability to profit off her high profile and affected her business opportunities.
Trump "had the unique, once-in-a-lifetime opportunity, as an extremely famous and well-known person, as well as a former professional model, brand spokesperson and successful businesswoman, to launch a broad-based commercial brand in multiple product categories, each of which could have garnered multi-million dollar business relationships for a multi-year term during which plaintiff is one of the most photographed women in the world," the lawsuit says.
The products could have included apparel, accessories, jewelry, cosmetics, hair care and fragrance, among others, the suit says. Trump is seeking compensatory and punitive damages of at least $150 million.
*****
Twitter is barring a top Republican Senate candidate from advertising her campaign launch video on the service because a line about her efforts to investigate Planned Parenthood was deemed "inflammatory."
GOP Rep. Marsha Blackburn, who is running to replace retiring Sen. Bob Corker, launched her campaign last week with a video proclaiming herself "a hard core, card-carrying Tennessee conservative." In her announcement video, she boasts: "I fought Planned Parenthood and we stopped the sale of baby body parts. Thank God."
*****
Reverends in revolt over church's
$1 million donation to same-sex
marriage 'no' campaign
The Anglican Church, which was founded so a King could change the rules on marriage, now says you can't change the rules on marriage.
*****
"It's not Harvey Weinstein, you look at everything all over the world today, you know, and how women are dressing and what they're asking by just presenting themselves the way they do. What are they asking for? Trouble."
*****
Today in weather vanes:
Senator Bob Corker was for Trump before he was agin' 'im.
For his part, after two days' heavy thought between golf rounds, the *resident struck back at Corker's "adult day care" gibe this morning, reclaiming the mantle of Adult in the Room:
The Failing

@nytimes

set Liddle' Bob Corker up by recording his conversation. Was made to sound a fool, and that's what I am dealing with!

— Donald J. Trump (@realDonaldTrump) October 10, 2017
*****
"I let every American know, whether you wish us well or ill, that you will pay any price, bear any burden, meet any hardship, support any friend, oppose any foe to assure my survival..."
President Trump is fundraising off of Vice President Pence's dramatic walkout from an Indianapolis Colts game on Sunday, when several San Francisco 49ers kneeled during "The Star-Spangled Banner."
"Yesterday members of the San Francisco 49ers took a knee during our National Anthem. Their stunt showed the world that they don't believe our flag is worth standing for," the president said Monday in an email from the Trump Make America Great Again Committee.
"But your Vice President REFUSED to dignify their disrespect for our anthem, our flag, and the many brave soldiers who have died for their freedoms," Trump said, calling for campaign donations to support the move.
*****
Former Bears star and coach Mike Ditka, an adamant critic of National Football League players kneeling during the national anthem to protest racial discrimination, said Monday in a national radio interview that this country has been free of oppression for at least a century.
"All of a sudden, it's become a big deal now, about oppression," Ditka told Jim Gray on Westwood One's pregame show ahead of the Bears' "Monday Night Football" loss to the Vikings. "There has been no oppression in the last 100 years that I know of. Now maybe I'm not watching it as carefully as other people."
*****
For once, the South excels the rest of the nation: all states are in the top 25.
NC is the sulky, tentative one as usual: last to ratify the constitution, last to secede. It's #25 with 7.2%.
Mississippi (#20, 7.5%) is gettin' creamed by Alabama (#5, 9.6%).
Florida and Louisiana's fever swamps landed them in a tie for 10th, with 8.6% each.
Georgia's #6, at 9.5.
South Carolina, where politics is a blood sport, is #2, with of its population living under its famously crumbling roads and bridges.
#1? Vermont, the paradise of cranky socialists.
A "save for later" option is coming to Twitter.
The company is working on a bookmarking tool that will allow you to save Tweets and return to them in a dedicated section the product, its head of product Keith Coleman said in a tweet Monday.