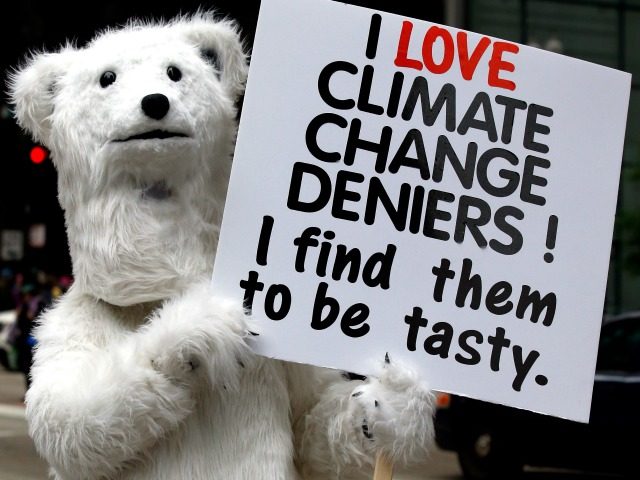 Even before Corker's remarks, some West Wing advisers were worried that Trump's behavior could cause the Cabinet to take extraordinary Constitutional measures to remove him from office. Several months ago, according to two sources with knowledge of the conversation, former chief strategist Steve Bannon told Trump that the risk to his presidency wasn't impeachment, but the 25th Amendment—the provision by which a majority of the Cabinet can vote to remove the president. When Bannon mentioned the 25th Amendment, Trump said, "What's that?" According to a source, Bannon has told people he thinks Trump has only a 30 percent chance of making it the full term.
I have no idea whether [mercenary Erik] Prince can be elected senator in Wyoming. He presided over Blackwater when it killed 17 Iraqi civilians in Baghdad in 2007; he is the brother of arguably the most widely loathed Trump cabinet member, Betsy DeVos; and he admitted to having an affair with his children's former nanny while his wife was dying of cancer. In the Trump-era GOP, of course, these may well be sterling credentials for winning a Republican primary.
But the larger picture here is that Bannon, emboldened by Moore's Alabama victory, has declared that he is going to run Trump-ish primary candidates in some half dozen GOP Senate races in 2018, thereby threatening incumbents who were thought to be shoo-ins for reelection. If enough of Bannon's candidates win, it could conceivably tilt the Senate to the Democrats. What's more, Bannon's new candidates, like Moore, will be declaring war on McConnell, Ryan, and whatever else remains of the so-called GOP Establishment if they get to Washington. In tune with Trump's alienation of Corker, Bannon doesn't care if his bomb-throwing means an end to any hope of getting Republican legislative wish lists through Congress. His goal, like Trump's, is to remake the GOP along white nationalist lines.
But why worry? Last weekend a typical GOP Establishment voice, the pundit Hugh Hewitt, flatly declared on Meet the Press, that Bannon's strategy for 2018 is not "going to work." Expect to keep hearing this from Republicans who said Trump could never be elected president in 2016.
*****
NBC News updates former Secretary of State Henry Kissinger's claim that power is the ultimate aphrodisiac:
President Donald Trump said he wanted what amounted to a nearly tenfold increase in the U.S. nuclear arsenal during a gathering this past summer of the nation's highest ranking national security leaders, according to three officials who were in the room.
*****
In 2013, he tweeted that his IQ was "much higher" than Barack Obama and George W Bush.
He has also claimed a higher IQ than comedian Jon Stewart and British star of The Apprentice, Lord Sugar.
He also said,
in March 2016,
Asked on MSNBC's "Morning Joe" who he talks with "consistently" about foreign affairs, Mr. Trumpresponded, "I'm speaking with myself, number one, because I have a very good brain and I've said a lot of things," Politico reported.
"I know what I'm doing, and I listen to a lot of people, I talk to a lot of people, and at the appropriate time I'll tell you who the people are," Mr. Trump said Wednesday. "But I speak to a lot of people, but my primary consultant is myself, and I have a good instinct for this stuff."
He has also
claimed to have, then denied having
, the best recall ever:
"Did I say I have a great memory or one of the best in the world?" Trump asked for clarification, to which he was told he'd said he had "one of the best in the world."
"I don't remember saying that. As good as my memory is, I don't remember that, but I have a good memory," Trump responded.
*****
A friend is righteously indignant toward the fake news outlets today:
Georgina Chapman, Harvey Weinstein's wife, has spent her adult life in public: as a professional model, an actress, and a celebrity fashion designer married to a an obese but incredibly rich and powerful media mogul 25 years her elder. So when she needed to ask for privacy, what did she do?
"My heart breaks for all the women who have suffered tremendous pain because of these unforgivable actions. I have chosen to leave my husband. Caring for my young children is my first priority and I ask the media for privacy at this time," Chapman says in a statement to PEOPLE.
A 2004 economic analysis finds
this sort of thing happens way more among celebrities than the obscure:
Casual empiricism suggests that celebrities engage in more anti-social and other socially unapproved behavior than non-celebrities. I consider a number of reasons for this stylized fact, including one new theory, in which workers who are less substitutable in production are enabled to engage in greater levels of misbehavior because their employers cannot substitute away from them. Looking empirically at a particular class of celebrities - NBA basketball players - I find that misbehavior on the court is due to several factors, including prominently this substitutability effect, though income effects and youthful immaturity also may be important.
*****
A high-ranking Department of Justice official took aim at encryption of consumer products today, saying that encryption creates "law-free zones" and should be scaled back by Apple and other tech companies. Instead of encryption that can't be broken, tech companies should implement "responsible encryption" that allows law enforcement to access data, he said.
"Warrant-proof encryption defeats the constitutional balance by elevating privacy above public safety," Deputy Attorney General Rod Rosenstein said in a speech at the US Naval Academy today (transcript). "Encrypted communications that cannot be intercepted and locked devices that cannot be opened are law-free zones that permit criminals and terrorists to operate without detection by police and without accountability by judges and juries."
*****
Are you weary of re-sharing that fake Steve Jobs-deathbed-regrets-speech meme? Dow Jones- the parent of The Wall Street Journal- has
a new one you can peddle:
The Dow Jones newswire rattled markets on Tuesday by publishing a clearly fake story claiming that Google was buying Apple. The story claimed that Apple founder Steve Jobs put the purchase price—an absurdly small $9 billion—in his will.
Dow Jones blamed a "technical error" and quickly retracted the story.
"Please disregard the headlines that ran on Dow Jones Newswires between 9:34 am ET and 9:36 am ET," the news wire said in a statement.
It's not unusual for news organizations to write bogus stories for internal testing purposes. Dow Jones staffers apparently did that at some point in the past, then someone screwed up by pushing the "publish" button.
The story contained a number of clues that it was inaccurate. The reported $9 billion purchase price is barely one percent of Apple's $800 billion market value. The story also refers to "Google Chief Executive Larry Page," a position he hasn't held since Google's parent company Alphabet was created in 2015.
The story said that "the deal was announced when Jobs's will was read in Cupertino, California." But Apple is a widely held public company—Jobs wouldn't have been able to arrange such a sale in his will.
"Obviously, Google will move into Apple's fancy headquarters," the story read. "Google employees said, 'Yay.'"
*****
Love on the Internets:
online dating has markedly increased interracial marriage, makes marriages somewhat stronger than those contracted in what conservatives call "normal" settings, and still hasn't been shown to cause men to turn gay.
*****
The 2017 Nobel laureate in economics, Richard Thaler, was recognized for quantifying how external forces "nudge" people to do things.
*****
"Do you want to teleport somewhere else?" Zuckerberg's VR avatar asked as he wrapped up his conversation about Puerto Rico. "Yeah maybe back to California?" another executive answered.
*****
Headline of the Day, from Fast Company:
Homeboy Industries Has Rival Gang Members Making Croissants Next To Each Other
*****
NC state rep. Chuck McGrady says, "Enough about me, let me tell you more about me":
"After consulting with a wide range of Henderson County's business and community leaders following recent legislative sessions, I've decided to seek re-election," McGrady said in a news release. "There is still work to complete on some difficult water and sewer issues affecting Henderson County, and my background in local government and as an environmental leader make me uniquely qualified to help resolve these matters."
What he found among community leaders and political leaders was unanimity in their desire for him to seek another term, McGrady said. Had a local city council member, county commissioner, mayor or business leader raised their hand, he said he likely would have stepped aside...
"Similarly, Henderson County's craft brewers, cideries and wineries seek changes to outdated state regulation of alcoholic beverages, and as co-chair of the House Alcoholic Beverage Control Committee, I'm well-positioned to help them continue to grow," the release continues.
"I'm seeking re-election, in part, because Henderson County needs my experience and seniority in the legislature at this time," McGrady said in the release. "While it has been a great honor to represent District 117 in the N.C. House, I hadn't expected to run for re-election again.
"However, several well-qualified leaders in Henderson County indicated that they were not yet ready to run for the House seat in 2018. By 2020, I expect that several strong candidates will step forward to run for the seat."
*****