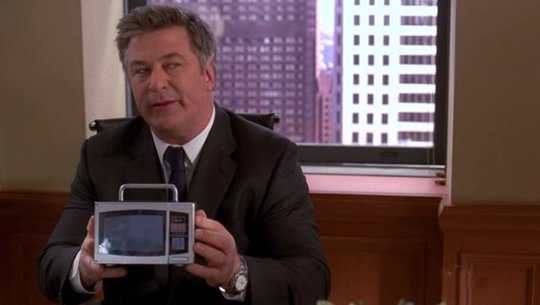 The year 2017 marks the 50th anniversary of the home microwave oven.
The ovens were first sold for home use by Amana corporation in 1967, but they had actually been used for commercial food preparation since the 1950s. It wasn't until 1967, however, that technology miniaturization and cost reductions in manufacturing made the ovens small enough and cheap enough (a still steep US$495; US$3,575 in 2017 dollars) for use in the kitchens of the American middle class. Now, it would be hard to find a U.S. home without a microwave.
...At the heart of radar technology is the "magnetron," the device that produces the radio waves. During World War II, the American military couldn't get enough magnetrons to satisfy their radar needs. So Percy Spencer, an engineer at Raytheon, was tasked with ramping up magnetron production. He soon redesigned the magnetron so that its components could be punched out from sheet metal – like sugar cookies are cut from dough – rather than each part needing to be individually machined. This allowed mass production of magnetrons, raising wartime production from just 17 to 2,600 per day.
...One day, while Spencer was working with a live magnetron, he noticed that a candy bar in his pocket had started to melt. Suspecting that the radio waves from the magnetron were the cause, he decided to try an experiment with an egg. He took a raw egg and pointed the radar beam at it. The egg exploded from rapid heating. Another experiment with corn kernels showed that radio waves could quickly make popcorn. This was a remarkably lucky find. Raytheon soon filed for a patent on the use of radar technology for cooking, and the Radarange was born.